Why video conferencing is 'Truly HEMA'
HEMA is a global brand. In order to sell that colorful children's jersey, designed in the Netherlands and made in China, in a store in France, various people from different cultures need to be able to work together smoothly. So what is the best option?
Marinus Kuite is an information manager at HEMA. He was given the task of finding a new collaboration tool and implementing it successfully. The tool had to contribute to the achievement of grand objectives. After all, HEMA wants to make sustainable products 'ordinary and affordable' for everyone, while at the same time creating good working conditions for employees. HEMA's suppliers are found in more than 600 locations worldwide. Almost all products in the stores are made by or for HEMA. From an efficiency and sustainability point of view, constant back-and-forth travel is not always the best option. Plus, the global brand faced a few more challenges: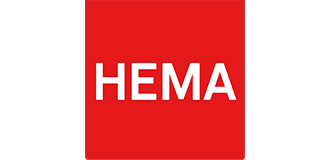 More and more people want to work from home
The time to market is getting shorter and shorter
Information must be shared quickly and securely
A picture is worth a thousand words
A thorough investigation into expectations and objectives eventually led to the implementation of Office 365. "Working from home is becoming ever more popular. Then it is incredibly useful if you can access your information without too many actions, passwords and tokens," Marinus explains. "At our head office in Amsterdam, our e-commerce department had already gained experience with tools that make it possible to share documents with external parties and work together in a single version. So you don't send one excel at a time, but you work with each other in the same excel. That turned out to prevent many version problems and misunderstandings. Teams had a solution for that too. Finally, the foreign offices were particularly interested in video conferencing because they are further away from Amsterdam. Via Teams, we were also able to start video conferencing right away. We feel this is important, because we think that dialogue is better when you see each other. A picture is worth a thousand words."
À la Tommy Hilfiger
To familiarize people with Teams and video conferencing, Marinus contacted Duppal. He knew the implementation partner from the time when HEMA took its first steps in the field of video conferencing. Around 2012, fashion brands like Tommy Hilfiger were already using the technology to discuss designs and evaluate products over long distances. "Why don't we do that, too?" HEMA's management wondered. Marinus was commissioned to come up with a plan and test its feasibility. Because he knew little about it, he hired Sven Lagerweij, the founder of Duppal. The proposal that then came to the table was immediately embraced.
Time versus cost versus quality
"They were those big, expensive units at the time," remembers Marinus. "I believe that one device cost 20,000 euros and then you had to add a phone line at 1500 euros a month. We ultimately bought four units and installed them at our fashion producers in China, Turkey and Bangladesh and one at the head office in Amsterdam. That saved a lot of time in terms of travelling but also in terms of making decisions. The quality of the products increased because we were able to communicate face to face. It all went much faster. We no longer had to wait for a DHL package that took four days to arrive. Everyone involved saw the same sample at the same time and could talk about it."
Implementation: waterfall effect
The high costs prevented HEMA from going ahead, although Marinus felt that video conferencing would greatly improve cooperation – at the office, between offices, between offices and external organizations and between offices and stores. In this respect, the explosion of affordable collaboration tools, which work on all possible devices, came at an opportune moment. "When the choice for Office 365 and Microsoft Teams was made, we asked Duppal how best to implement the package and what the best practices are. They proposed to start with general training at the head office in Amsterdam, with walk-in hours that people can sign up for. The idea behind it was that enthusiasts would come straight to the first sessions and you would get a waterfall effect. Their enthusiasm would spill over to their colleagues, who then think 'I have to go there too, because I want to know how that works, otherwise I won't be able to work with you'.
The process went as Duppal predicted. Microsoft Teams spread across the organization like an oil spill. The general course was followed by an advanced course, an in-depth course, which Duppal still provides. "Those are about specific things that people encounter in everyday use. The groups are smaller than in the beginning, and that's fine. We didn't force anyone to take a course. There are still employees who do not use Teams, but work with the Office 365 Suite. For people in the administration, for example, there is no need to use Teams. We also noticed that people who came from other companies already knew the program. Obviously, you don't force them to take a course either. We made a conscious choice there. They'd just be bored."
'I can work with this'
Of the 1,000 people at the head office in Amsterdam, more than 700 now work with Teams every day. "That's more than I thought," Marinus confesses. Partly thanks to the training, Teams has become 'Truly Hema'. "Setting up the program was easy. It was very intuitive and doable for everyone. Duppal's trainers have kept it surprisingly simple. No nonsense, straightforward, a basic plan, clear to everyone. That's the feedback we received: everyone was happy with that hour. There were also practical take-aways for the people who had already worked with Teams. HEMA is a mixed company, with many different ages. I took the course myself. Although I work in the Digital department, I'm certainly not a nerdy person. I didn't know Teams and had to get used to it just like other older people. But after an hour, we all left thinking: okay, I can work with this. You saw the usage rise immediately. Now almost everyone's using the tool."
"Duppal's trainers have kept it surprisingly simple. No nonsense, straightforward, a basic plan, clear to everyone."
Motivational working method
The starting point was that Microsoft Teams had to be a success within HEMA and that they would be judged on the basis of the score. "We do this regularly," says Marinus. "We opt for a bonus structure to give parties extra motivation to make it a real success and not just get a job done with a six out of ten as a final grade. If Duppal got a nice score from our end users, they would start to see their bonus."
To leave nothing to chance, the Duppal team took the initiative from the start. "They've forced us to keep up with their pace. They pointed out to us that we wanted to achieve a goal and the process would be at risk if we did nothing ourselves. Their approach was so motivating that we continued to do what they called for. I've found that to be very positive. The people abroad usually never have time abroad, but Duppal managed to make appointments and train staff in all those foreign countries on the right day. All deadlines were met."
The impact of Teams
The trainees eventually rated Duppal with a 7.5, which is very good in HEMA terms. "There's never such a high score here," Marinus says. "But no one was not satisfied." The implementation of Teams has an enormous impact on the globally operating group. "First of all, it saves an awful lot of storage. Because data is stored in the cloud, employees can easily access it and share information with suppliers faster. When we set up stores abroad, we have many third parties under contract who build such premises together with us. Working with a single document is extremely important for this. Everyone should know where they stand and be able to consult the document at any time. As a result, there are fewer misunderstandings and we spend less time travelling," says Marinus. "Where you used to have a construction meeting in Paris, you'd all have to go to France. Now we do it by video conference. That doesn't mean we don't travel at all. Sometimes you just have to be there to check things out. Our purchasers still travel to suppliers in the Far East, but only selectively and definitely not in all cases."
Next steps
In the coming years, HEMA intends to have the stores join Teams. That hasn't happened yet due to a lack of clarity about licenses from Microsoft. Many stores are owned by franchisees and not by HEMA, which makes other agreements necessary. "The contact between the stores and the offices therefore still happens in the traditional way of calling and sending an e-mail," Marinus says, "and that's a shame. The foreign countries are pushing hardest to get Teams to the stores. It is much easier for a regional manager in France with 25 stores under her care to do a 10-minute video conference with a branch manager than to drive back and forth or e-mail. Moreover, it is a far more pleasant way of conversation than asking someone over the phone why sales were bad compared to other stores this quarter. Seeing each other adds another dimension to a conversation or meeting. It is much more personal. You can't hide anymore. People can just set up an appointment in the schedule and can talk about it face to face. You're not actually having a meeting anymore. They are short, efficient conversations. The implementation has also led to more standardization. Tools like Slack, Chanty and Fleep have largely gone away. It also has a positive effect on people who are new to HEMA. They find us modern and innovative, which distinguishes us from other employers. The implementation has brought us a lot of good. It has definitely made the work more fun."
Solutionsarrow right icon
Consultancyarrow right icon
User servicesarrow right icon
Virtual cup of coffee? Yes please!
We bring the ingredients for you to deliver inspiring meetings – you just need to provide good coffee!